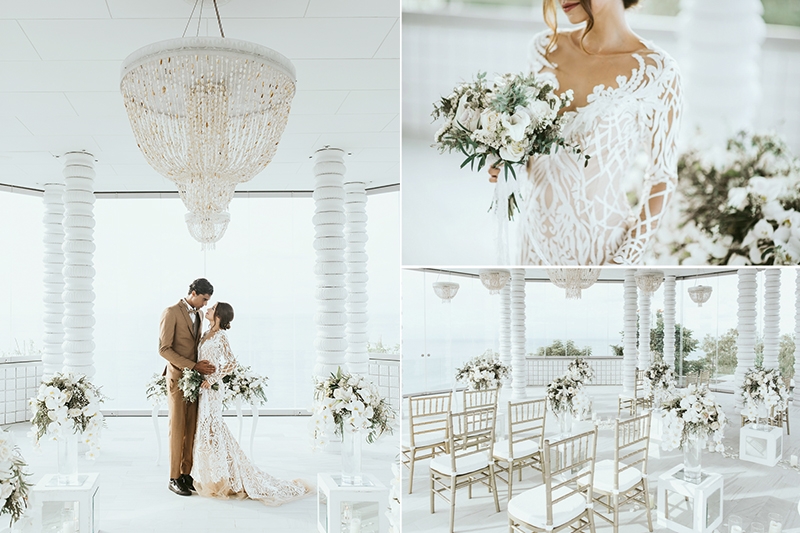 A romantic ceremony inside the lovely glass pavillion gives the memorable wedding celebration with all of the closest guests.
Hand Bouquet Flora Botanica Designs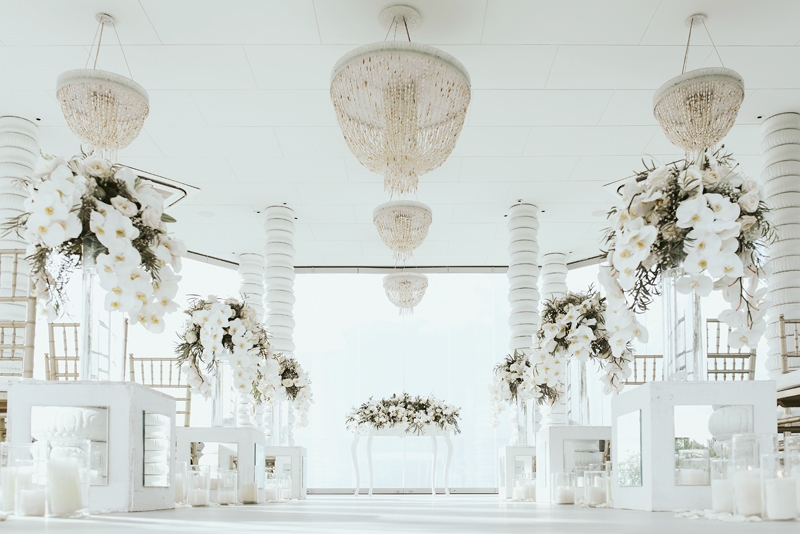 'Say you love me to my face, I need it more than your embrace. Just say you want me, that`s all it takes.'
Venue Kamaya Pavillion Upper Level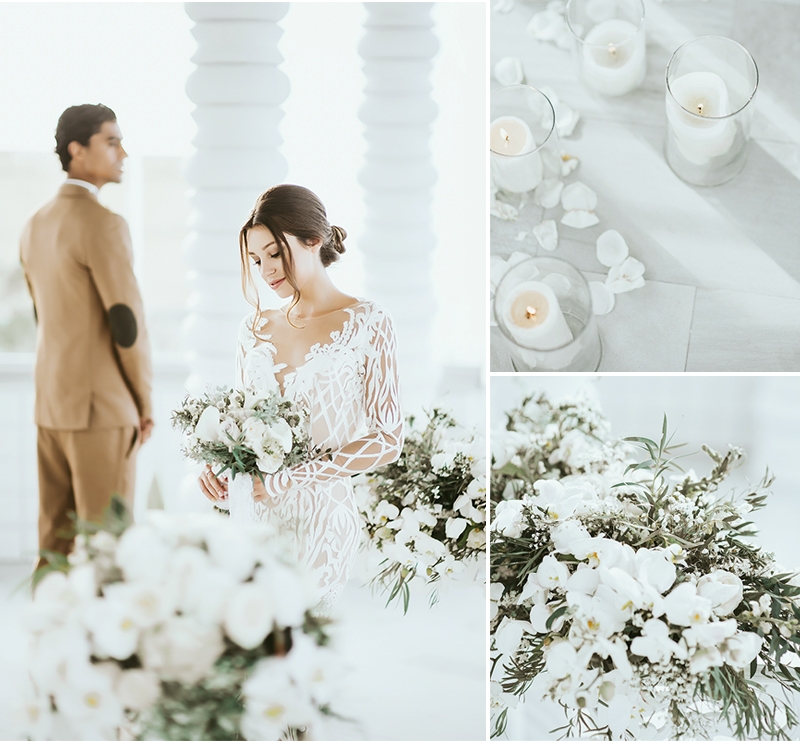 Dreamy wedding theme ran throughout the details of the wedding. The hand bouquet, standing flowers and white candles are all the elements to pull it all off in a subtle way.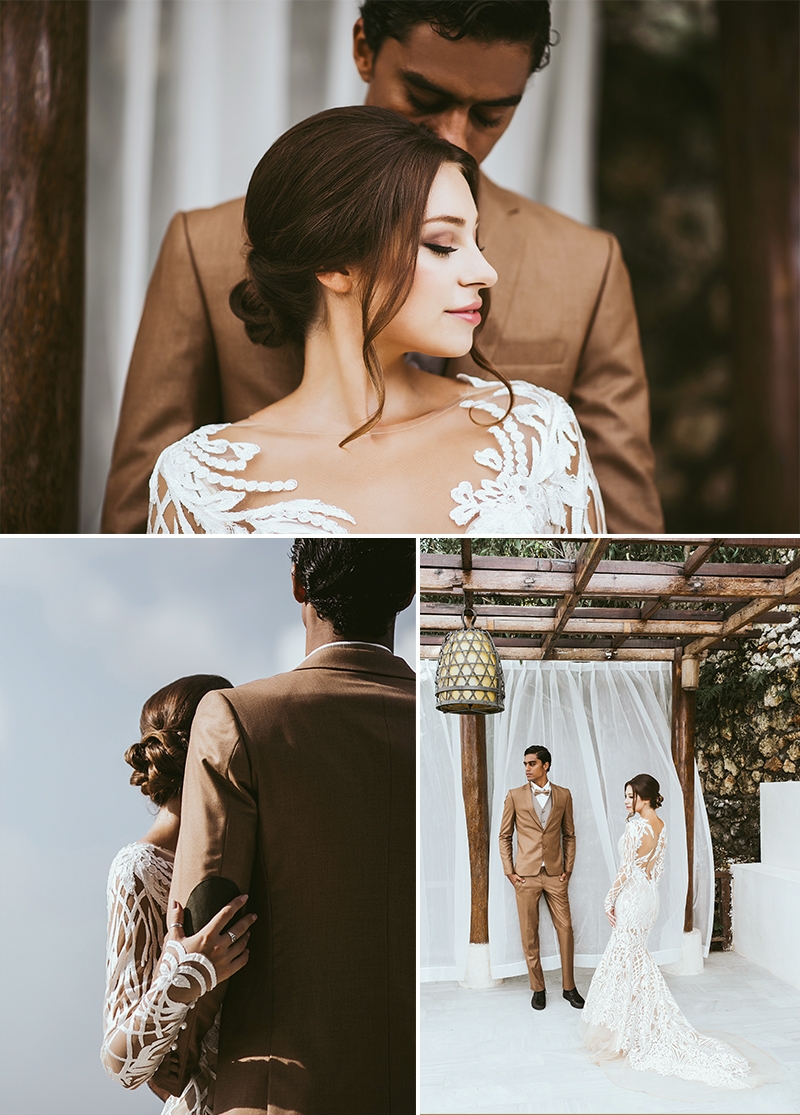 'I unzip the back to watch it fall, while I kiss your neck and shoulders.'
Venue Kamaya Segara Terrace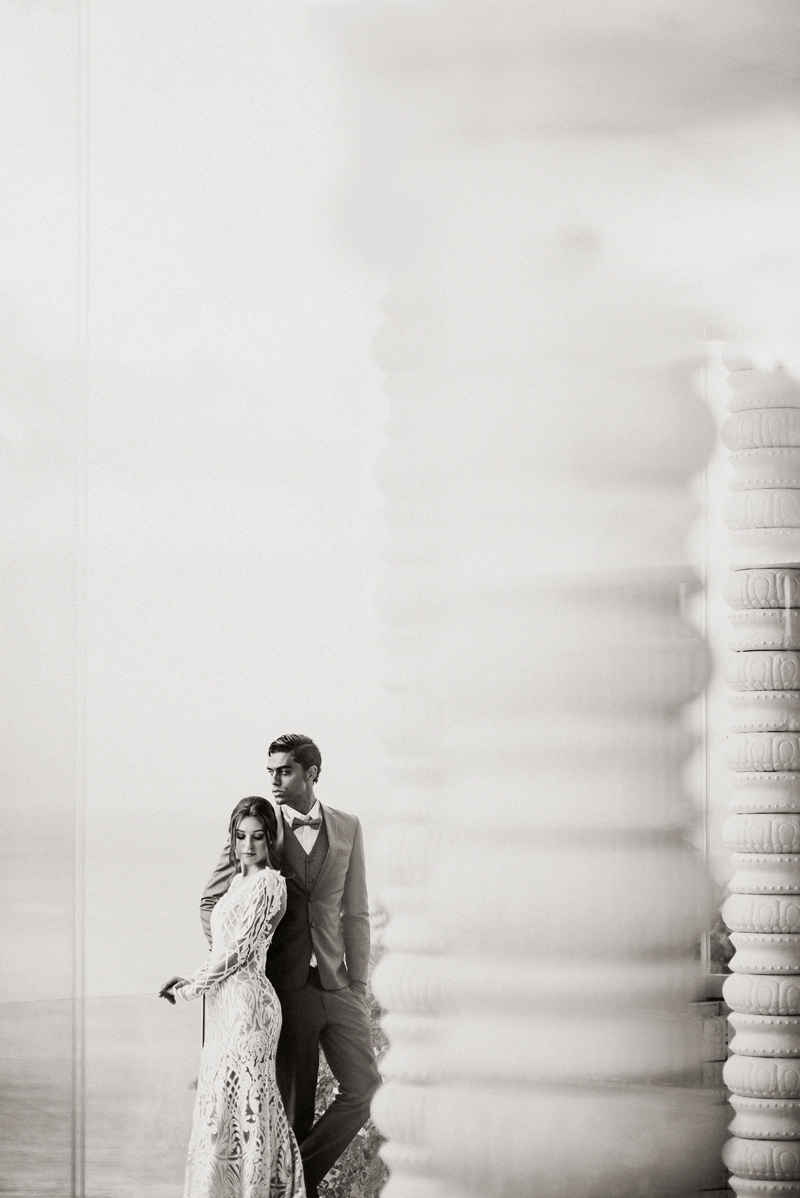 'Let`s take our time now, love. Above us all the stars are watching. There`s no place I`d rather be in this world. Your eyes are where I`m lost in.'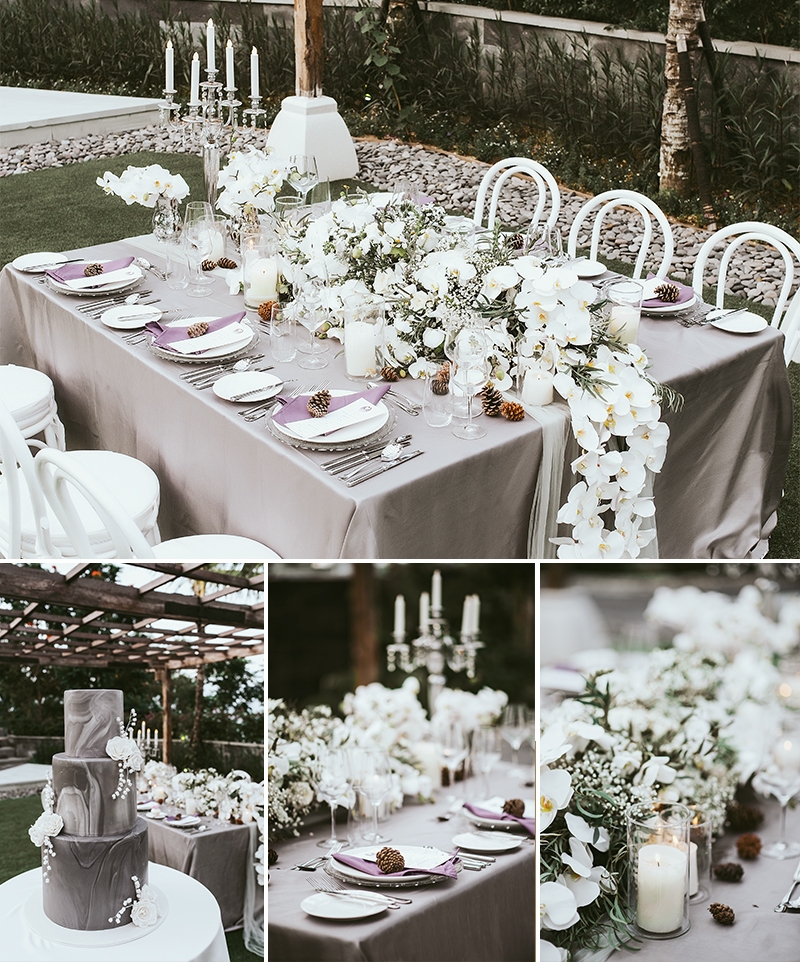 The lilac grey table setting decor add an understated elegance to outdoor receptions. Baby breath, orchid, david austin roses, phalenopsis and pine cone were arranged beautifully and surrounded by several votive candles. Lovely white flowers decorated the three-tiered cake of grey fondant with marble detailing.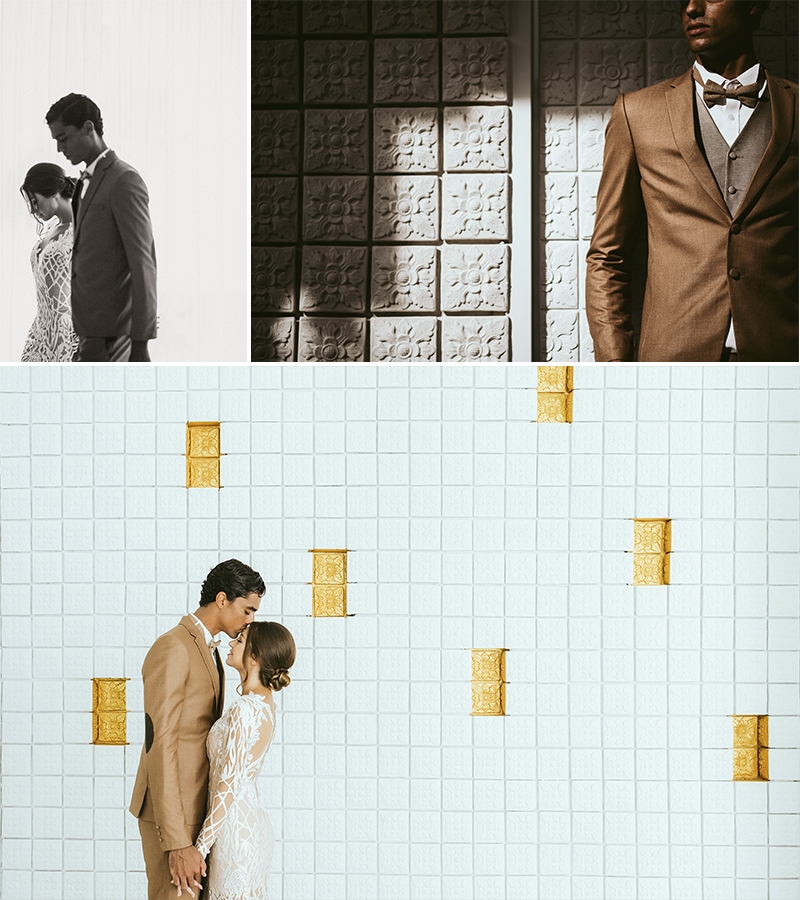 'I tell myself, I like that. When you tie my hands behind my back. You`re confident, I`ll give you that.'
Source:https://www.weddingku.com/blog/an-elegant-affair