Breathtaking two-piece crop top gown, especially designed for all brides looking for that something exceptional, dengan full flower detail dan soft exquisite make-up serta simple hair up do, totally mesmerizing.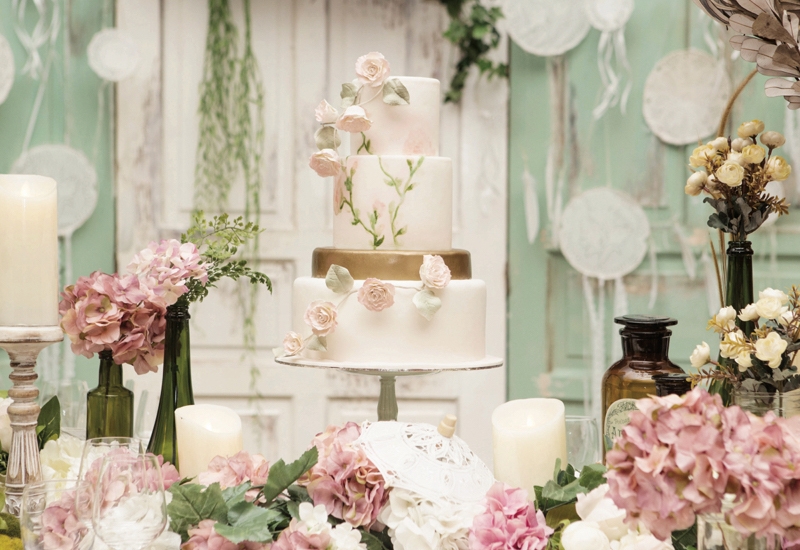 Soft colored wedding cake dengan flowers icing dan detail lukisan tangan yang cantik.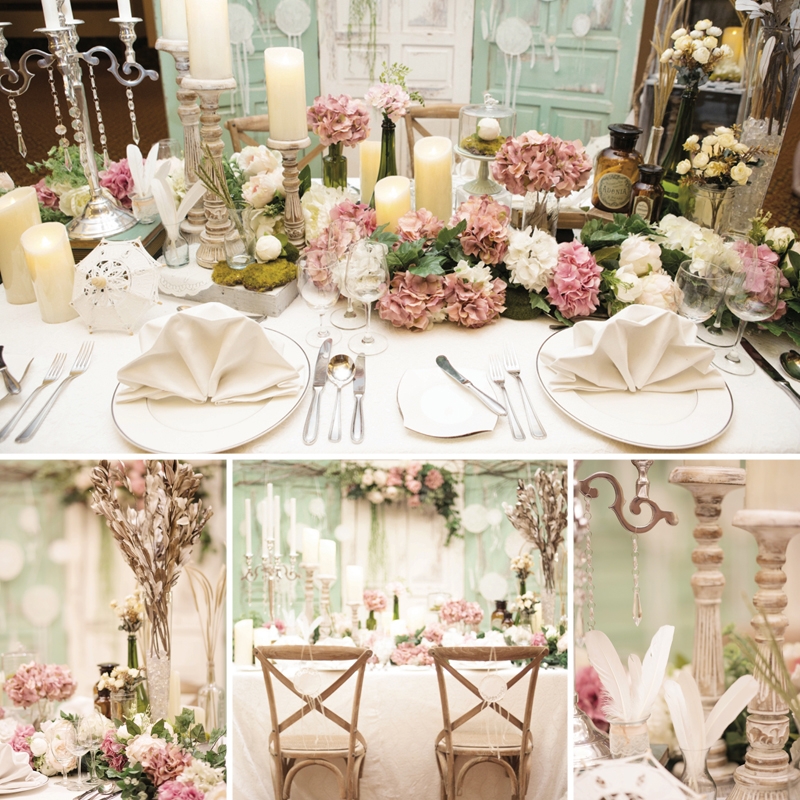 Divine details! Rangkaian bunga-bunga berwarna pastel yang lembut berpadu dengan elemen rustic seperti rak-rak kayu dan apothecary jar melengkapi dekorasi centerpiece pesta pernikahan. Wooden chair yang terkesan earthy berhiaskan gantungan dreamcatcher dengan macramé details yang unik.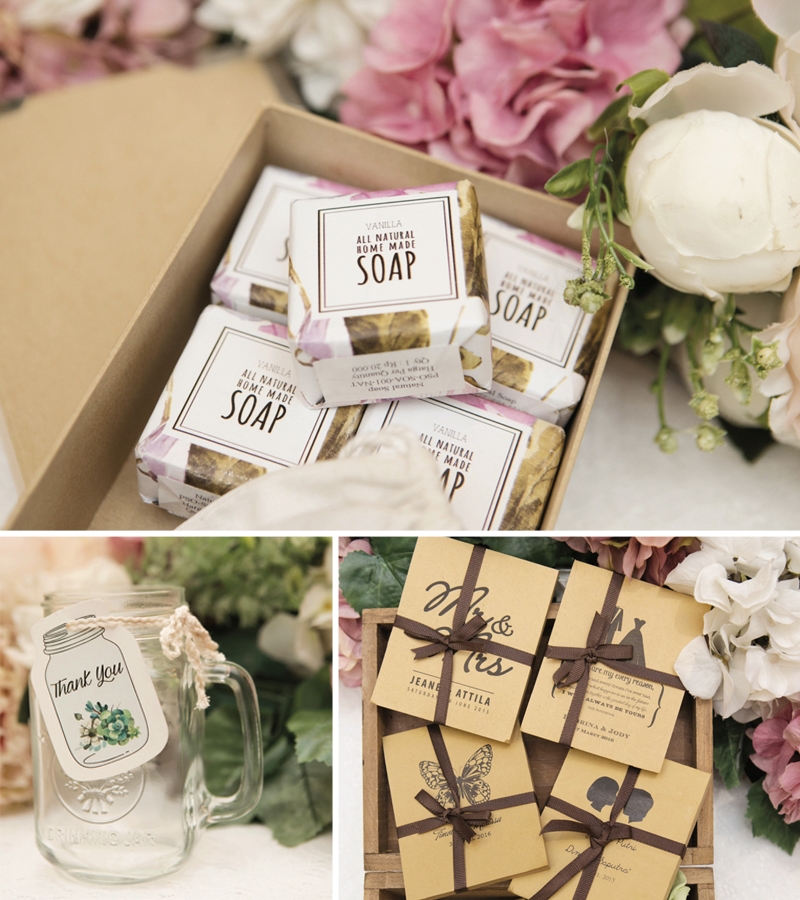 Suvenir seperti recycle paper blank notes, harvest drinking jar dan natural soap sangatlah cocok dengan tema French Bohemian.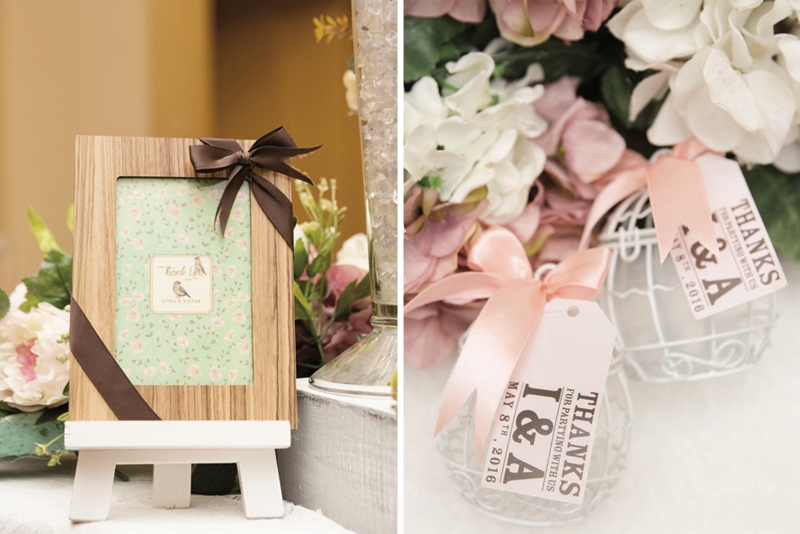 Hadiahkan para tamu dengan suvenir berupa mini birdcage yang dapat digunakan sebagai tempat penyimpanan atau frame kayu vintage berhiaskan pita dengan warna senada.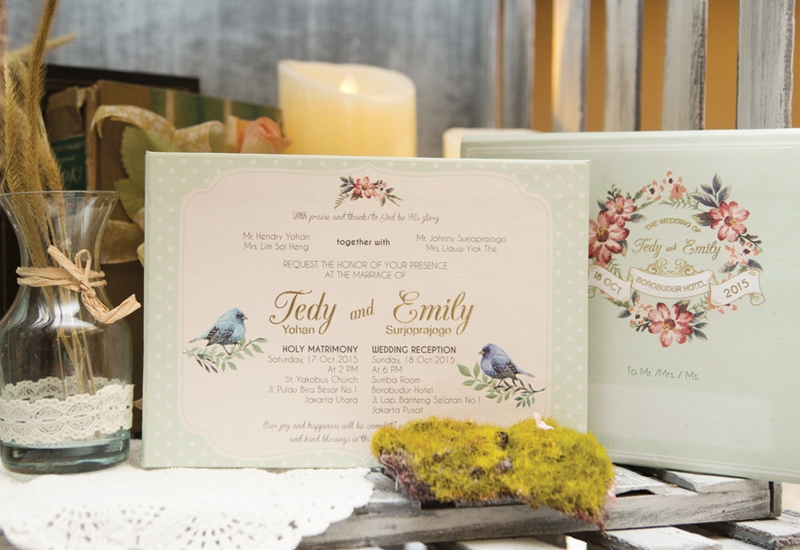 Kartu undangan berwarna mint green dengan background polkadot dan ilustasi bunga yang setema dengan tema pesta.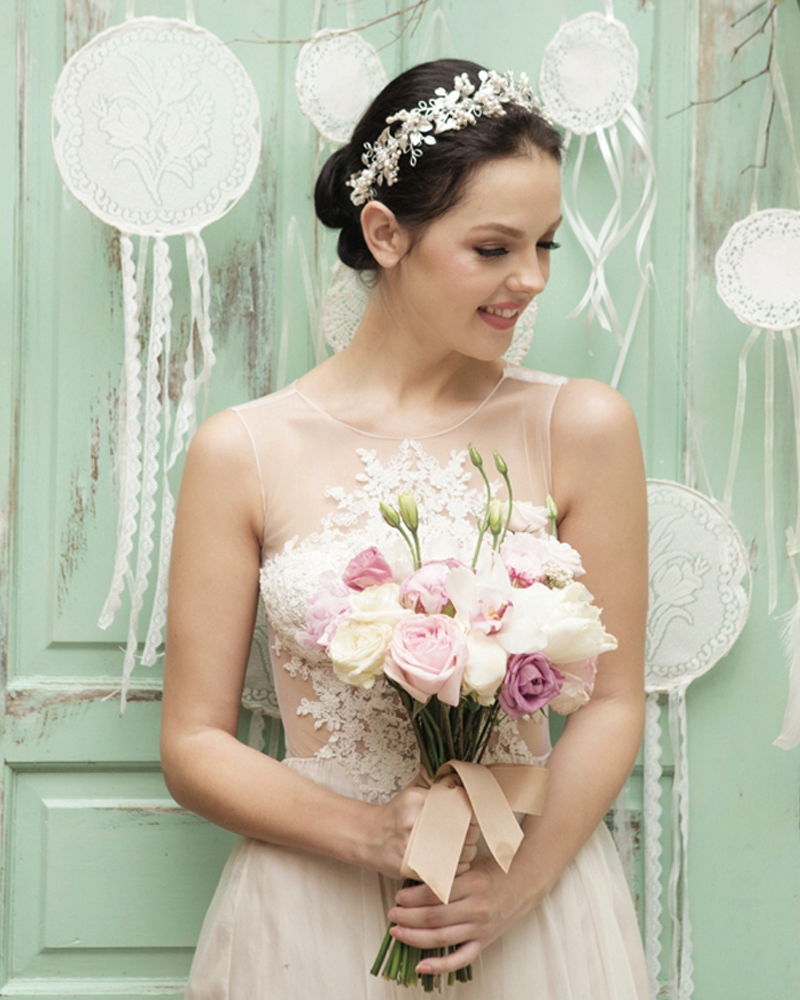 For expressing the bride's style, hand bouquet is almost as important to a bride as her dress. An arrangement consists of peonies, cymbidium, Ecuador roses, lisiantus, tulips and rice flowers will complete the overall look.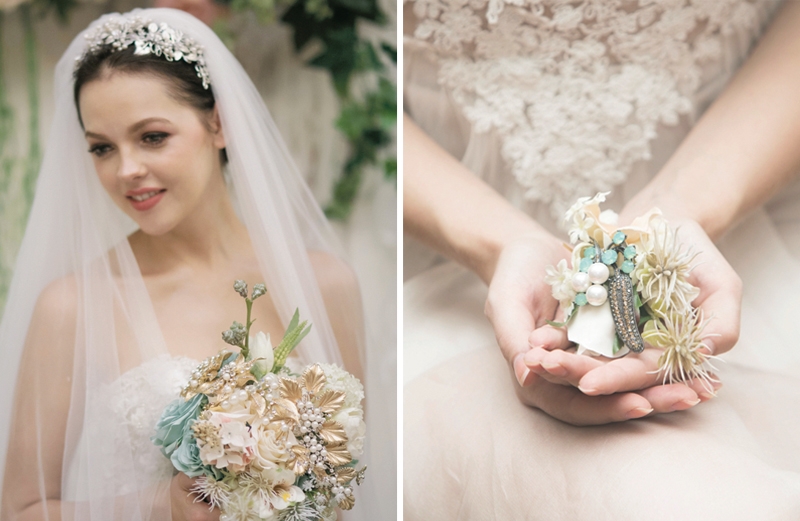 Hand Bouquet & Boutonniere Smitten by You
Source:https://www.weddingku.com/blog/romantic-french-bohemian